PHYSICIANS SERVICES ONLY
ADULT

| $80 CHILD | $45
Receive unlimited telemedicine and clinic visits with coverage for your primary, urgent, emergent, weight loss, and nutrition care needs without worrying about waiting rooms and copays.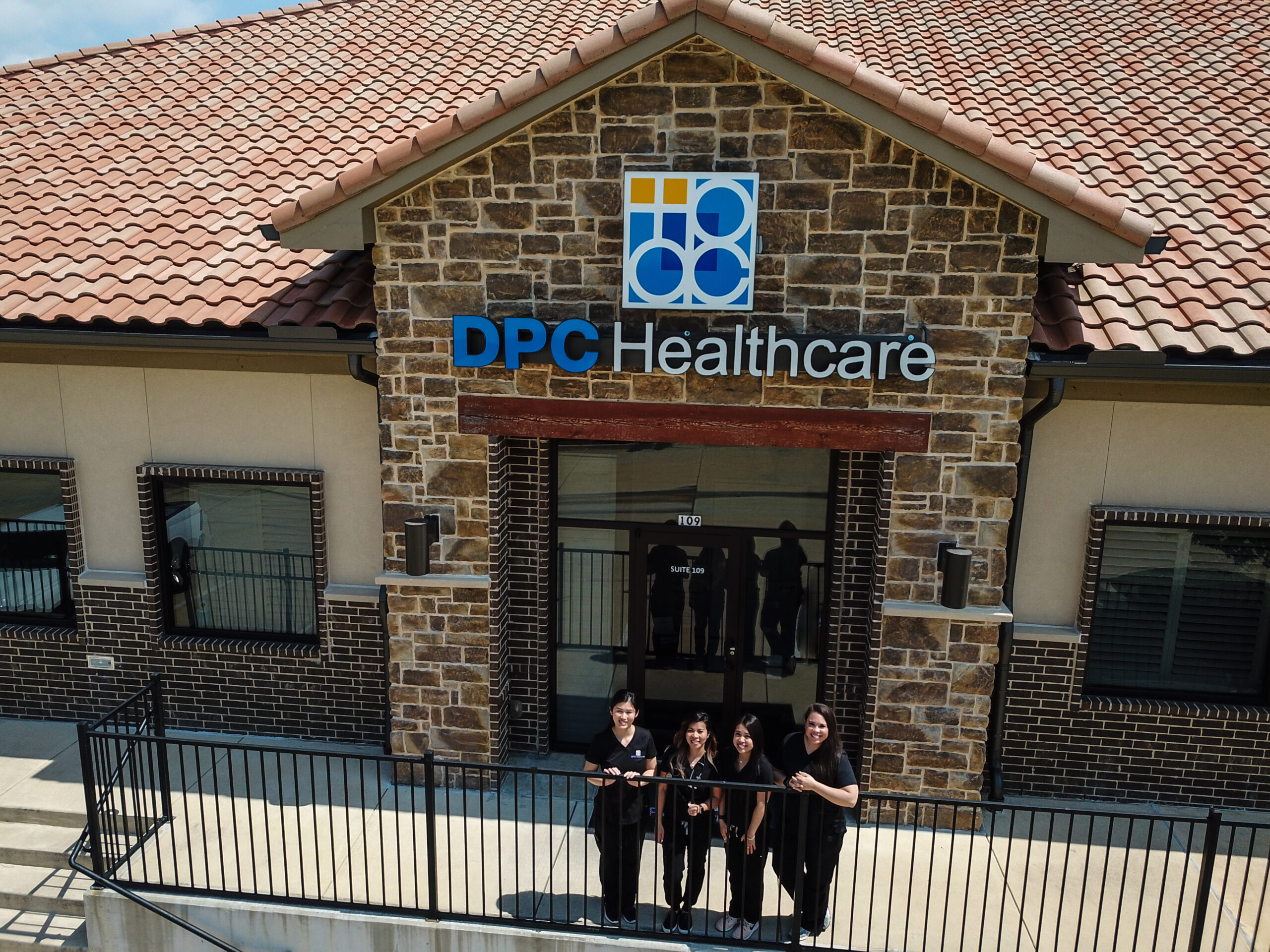 CHRONIC DISEASE MANAGEMENT
Cholesterol prevention 

and management

Diabetes prevention and

management

Hormone therapy and management

Hypertension prevention and management

Migraine and headache management
PATIENT ADVOCACY AND NAVIGATION
Negotiate discounts with local pharmacies and imaging centers

Help identify high quality/low cost options

Pre-operative clearance 

and support

Collaborate with 

specialists to assess treatment
PRIMARY CARE
Comprehensive annual physical exams

Dermoscopy skin examination

Electrocardiogram

Pediatric well-child exams

Seca body composition 

analysis

Spirometry

Well-woman exams including breast exams and pap smears
MINOR PROCEDURES
Biopsies

Birth control implants

Cryotherapy

Joint Injections

In-grown toe nails

IUD insertion/

removal

Laceration Repair
UNLIMITED ACCESS
24/7 access to your personal doctor

Home visits when medically necessary

Same-day appointments

Secure televisits with your doctor

Unlimited clinical and telemedicine visits

Urgent care services
FREQUENTLY ASKED QUESTIONS
What does the monthly membership cover?
Our doctor is board certified in family medicine and obesity medicine. You can expect that we will take care of all your primary, urgent, and emergent care needs. In addition to those services, we also include nutrition and weight loss management for our members at no additional cost
What is the difference between direct primary care and conventional healthcare?
Direct Primary Care differs from Conventional Healthcare in the following ways:
You will be able to establish a relationship with your doctor and work together as a team to optimize your health
Since direct 24/7 access is available, not all patients feel the need to come into the clinic leaving plenty of room on the schedule for last minute appointments and extra time with our doctor
If you are not conveniently located near our clinic or have the capacity to come visit us, you really don't have to! Instead, you can call, text, or video with us at any time whereas Conventional Healthcare is only available for you during business hours and in the clinic
We will help navigate high quality but low cost options to save you money on lab, imaging, and prescriptions instead of charing the typical 2-10x markup that is seen in Conventional Healthcare
Pricing is always clear and consistent with no copays, premiums, deductibles, or services billed at the highest rate possible for maximized reimbursements from insurance companies
What happens if i have an emergency and need coverage?
With us being your medical team, we can help take care of your emergent care needs so that you do not have to visit the emergency room. Direct Primary Care members decrease their emergency room visits by 65%.
However, we take satisfaction in helping you navigate the best costs for you. We have partnered up with Zion Health and Decent to provide you with options in case you need emergency or catastrophic coverage. Costs for these additional plans will be discounted once you are a member of ours
Do you offer a family membership plan?
We do! Our family membership plan covers two adults (ages 18 and older) and two or more children.
Family Plans
Tier 1: $325/month
Tier 2: $225/month
What additional costs do i have to pay in addition to my monthly membership?
As a Tier 1 member, everything is covered at 
no additional cost
. As a Tier 2 member, labs and procedures are done at an additional cost. However, we have great contracted prices for labs and pharmacies, so you can expect low costs.
The only additional items that are not covered in either memberships are skinny shots and hormone therapy. For more information, please contact a team member for the exact costs. These services are available for non-members as well!
What if i have insurance?
Insurance cannot be taken in place of memberships. The only services we can bill your insurance at this time are lab work that is not covered in your Tier 2 membership.
As our patient, you can expect for us to focus on providing excellent healthcare services as well as undivided attention to you when you need us. We will go above and beyond any insurance-based clinic that you have visited
CONTACT US
GET IN TOUCH WITH US
We would be honored to be your medical team and doctor.  If you have any questions about our membership or what services we can take care of for you, please do not hesitate to reach out to us!
Call or text us
(682) 200-0035
Visit Us
1732 Keller Pkwy Ste 102 Keller, TX 76248