Medical Care Redefined
Your Doctor, your time
ARE YOU TIRED OF WAITING ROOMS?
Do you feel rushed when you are in the waiting room? We have a solution for you: Direct Primary Care!
Our low-cost membership-based clinic will provide you with 24/7 access to our medical team and doctor by phone, text, or video. We pride ourselves in being your doctor at your time.
In this revolutionary model of care, you will be able to establish a relationship and spend as much time as you need with your doctor. Never get tired of waiting or feel rushed again. Your health and wellness are our priority.
NEED AN IV VITAMIN DRIP?
CHECK OUT OUR POPULAR REMEDIES
HANGOVER REMEDY
Get ready for Round 2!
Or, just work… Get rid of your headache, nausea, and fatigue. Great for liver support and muscle recovery.
IMMUNE BOOST
Kick-start your immune system with this therapy filled with multivitamins and antioxidants to help you fight through your ailment before it even begins!
WELLNESS REMEDY
Support your immune system with electrolytes and vitamins to help  you recover quickly from cold or flu symptoms. 
Start feeling better in no time!
Fort Worth Direct Care Medical Providers
Are you looking for excellent Fort Worth direct care medical providers that you can count on for any medical situation that arises? Maybe you're looking for a one-stop shop where you can get emergency care, same-day appointments, primary care, weight loss management options and much more. You have a lot of different health concerns that you want to keep in mind, but it can be difficult to find medical direct care medical providers in Fort Worth TX that will address all of them.
If you find yourself in this position, please contact us here at DPC Health. We've made a name for ourselves as one of the best Fort Worth direct care medical providers. We offer a wide variety of services, including individual or family-based monthly plans. You can sign up for either Tier 1 or Tier 2, and you get access to things like birth control, weight loss programs, skin exams, hormone therapy, stitches, minor in-office procedures, breast exams and more.
Our friendly team would be happy to sit down with you and go over all of the different offerings in both tiers so that you can determine which will be perfect for you and your family. No matter what you decide, you can see how we're one of the most dependable and diverse direct care medical providers in Fort Worth TX.
How We Stand Apart From Other Fort Worth Direct Care Medical Providers
It's not just the variety of services we offer that gives us the edge over other direct care medical providers in Fort Worth TX. Here are some ways that our clinic stands out:
We offer affordable prices.
We provide 24/7 access, unlike many direct care medical providers in Fort Worth TX.
Our monthly memberships are simple and easy.
We always make your health our priority.
We are experienced and professional.
Whether you want to look younger, lose weight, increase your vitamin intake or just get more information about your general overall health, we are the only place you'll need to turn. This is what truly sets us apart from the other Fort Worth direct care medical providers.
How to Get in Touch with Us
If you've been looking for Fort Worth direct care medical providers, we urge you to give us a call at your earliest convenience. You can talk to us today simply by dialing (682) 200-0035, and we look forward to working with you!
HOW CAN WE HELP?
MEET YOUR MEDICAL TEAM AND DOCTOR
As your medical team, we promise to advocate for you. We will help you identify high quality and low cost options, negotiate discounts with local pharmacies and imaging centers, and be your health coaches. We want to help you optimize your health that is why we offer services additional to direct primary care.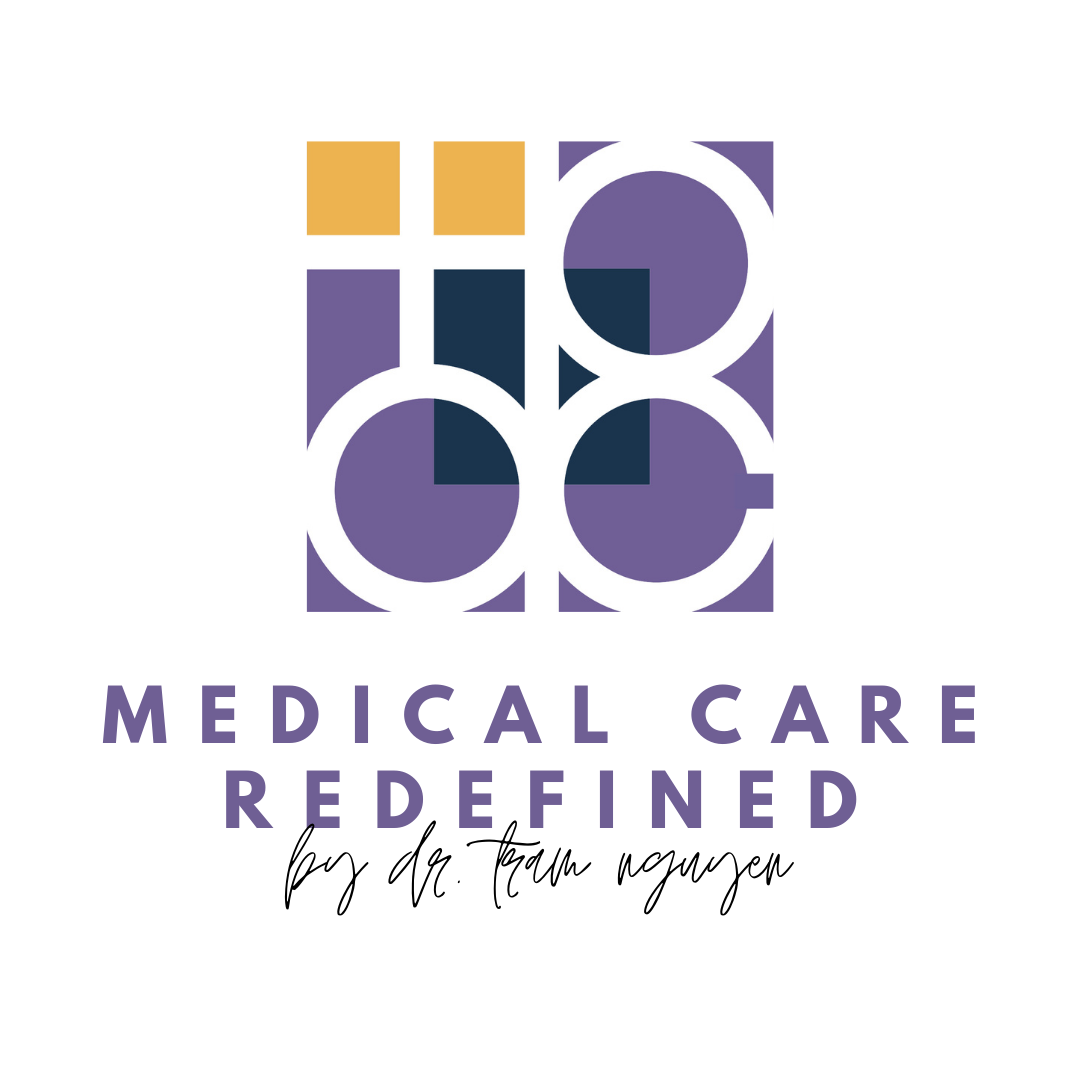 MEDICAL CARE REDEFINED PODCAST
Do you have questions about medical procedures or need more information but your doctor is unavailable to discuss it in detail with you? 
Our podcast would be perfect for you! Tune in and listen to Dr. Nguyen share her insight about many medical procedures/services while Lan tries to be funny (but fails drastically). 
DR. TRAM NGUYEN
BOARD CERTIFIED IN FAMILY AND OBESITY MEDICINE
Her skills and talents go above and beyond any primary care doctor. With her expertise in performing numerous urgent/emergent procedures and her exceptional dedication to her patients, Dr. Nguyen and her DPC Health team can be your one stop for all your medical needs.
Dr. Nguyen is known to listen to her patients. She will do her best to take her patients' needs in consideration when offering medical advice. If there is a question about a medical procedure that she is unsure about, you can find Dr. Nguyen spending her evenings and weekends researching about the procedure or taking continuing education courses to improve her knowledge.
In her free time, Dr. Nguyen enjoys riding her bike, taking hikes, and walking her dog through scenic routes. She loves to volunteer through her nonprofit, Hand-in-Hand Share Missions where she takes trips to rural parts of Vietnam to provide medical care to those in need.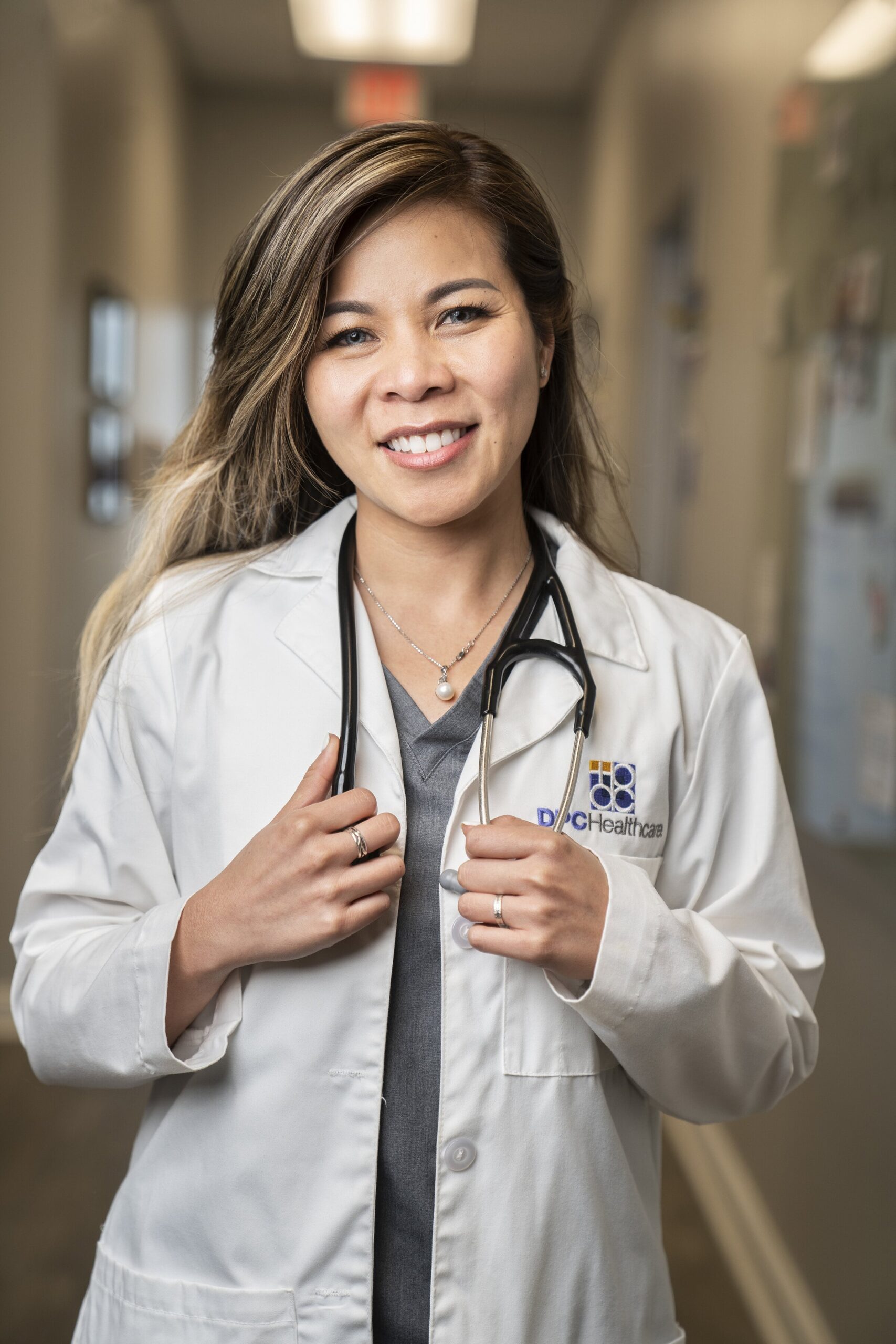 "If you are looking for an extremely smart doctor who has compassion for her patients, and goes above and beyond to provide the best possible care for each and every one of them then, Dr. Tram Nguyen at DPC Health is the doctor for you! In my book she the BEST OF THE BEST!"
"Dr. Tram Nguyen and her entire staff intentionally deliver exceptional medical care and the highest quality patient experience. They are professional, knowledgeable active listeners committed to helping their patients maintain health and wellness. In short, they are brilliant at what they do! Additionally, Dr. Nguyen is a thought leader, widely respected, well-read in medicine and weight management and is engaged in community outreach."
FREQUENTLY ASKED QUESTIONS
What does the monthly membership cover?
Our doctor is board certified in family medicine and obesity medicine. You can expect that we will take care of all your primary, urgent, and emergent care needs. In addition to those services, we also include nutrition and weight loss management for our members at no additional cost
What is the difference between direct primary care and conventional healthcare?
Direct Primary Care differs from Conventional Healthcare in the following ways:
You will be able to establish a relationship with your doctor and work together as a team to optimize your health
Since direct 24/7 access is available, not all patients feel the need to come into the clinic leaving plenty of room on the schedule for last minute appointments and extra time with our doctor
If you are not conveniently located near our clinic or have the capacity to come visit us, you really don't have to! Instead, you can call, text, or video with us at any time whereas Conventional Healthcare is only available for you during business hours and in the clinic
We will help navigate high quality but low cost options to save you money on lab, imaging, and prescriptions instead of charing the typical 2-10x markup that is seen in Conventional Healthcare
Pricing is always clear and consistent with no copays, premiums, deductibles, or services billed at the highest rate possible for maximized reimbursements from insurance companies 
What happens if i have an emergency and need coverage?
With us being your medical team, we can help take care of your emergent care needs so that you do not have to visit the emergency room. Direct Primary Care members decrease their emergency room visits by 65%. 
However, we take satisfaction in helping you navigate the best costs for you. We have partnered up with Zion Health and Decent to provide you with options in case you need emergency or catastrophic coverage. Costs for these additional plans will be discounted once you are a member of ours
Do you offer a family membership plan?
We do! Our family membership plan covers two adults (ages 18 and older) and two or more children.
Family Plans
Tier 1: $325/month
Tier 2: $225/month
What additional costs do i have to pay in addition to my monthly membership?
As a Tier 1 member, everything is covered at no additional cost. As a Tier 2 member, labs and procedures are done at an additional cost. However, we have great contracted prices for labs and pharmacies, so you can expect low costs.
The only additional items that are not covered in either memberships are skinny shots and hormone therapy. For more information, please contact a team member for the exact costs. These services are available for non-members as well!
What if i have insurance?
Insurance cannot be taken in place of memberships. The only services we can bill your insurance at this time are lab work that is not covered in your Tier 2 membership.
As our patient, you can expect for us to focus on providing excellent healthcare services as well as undivided attention to you when you need us. We will go above and beyond any insurance-based clinic that you have visited
CONTACT US
GET IN TOUCH WITH US
We would be honored to be your medical team and doctor.  If you have any questions about our membership or what services we can take care of for you, please do not hesitate to reach out to us!
Visit Us
1732 Keller Pkwy Ste 102 Keller, TX 76248