SKINNY SHOTS
B12 AND LIPOTROPIC AMINO ACIDS
The "skinny shot" is a combination of vitamin b12 and lipotropic amino acids that aid in weight loss and improves overall health.  The injection is effective because of the way it burns body fat by enhancing metabolic function while preserving muscle tissues.  Both injections are recommended for maximum effectiveness.
B12 INJECTION BENEFITS
Methylcobalamine 5,000 mcg
Boosts your metabolism and immune system

Helps convert the food you eat into energy

Increases energy levels to be more active

Supercharges the lipotropic injection

Improves mood and symptoms of depression

Supports bone health and prevents osteoporosis

Prevents macular degeneration (eye disease that causes loss of central vision)

Supports healthy hair, nails, and skin
LIPOTROPIC INJECTION BENEFITS
Methionine, Inositol, Choline, L-Carnitine, B1, B2, B6
Prevents fat accumulation in the liver

Optimizes fatty acids process and mobility to prevent deposition of fat in particular body parts

Converts sugar and carbohydrates into energy

Keeps your metabolism high

Detoxes the body getting rid of harmful chemicals

Helps metabolizes body fat into fuel

Stabilizes mood

Helps manage your appetite
WHAT TO EXPECT AFTER?
Everyone is different
You may even feel the benefits on the same day! But not everyone is the same and will react to the injections differently. All the effects in the "skinny shot" occurs naturally and are ingredients we typically get from food – just not enough of it to maximize its effects. 
The effects of weight loss are maximized when you follow Dr. Nguyen's 7 Rules of Weight Loss with a low-carb diet and regular exercise.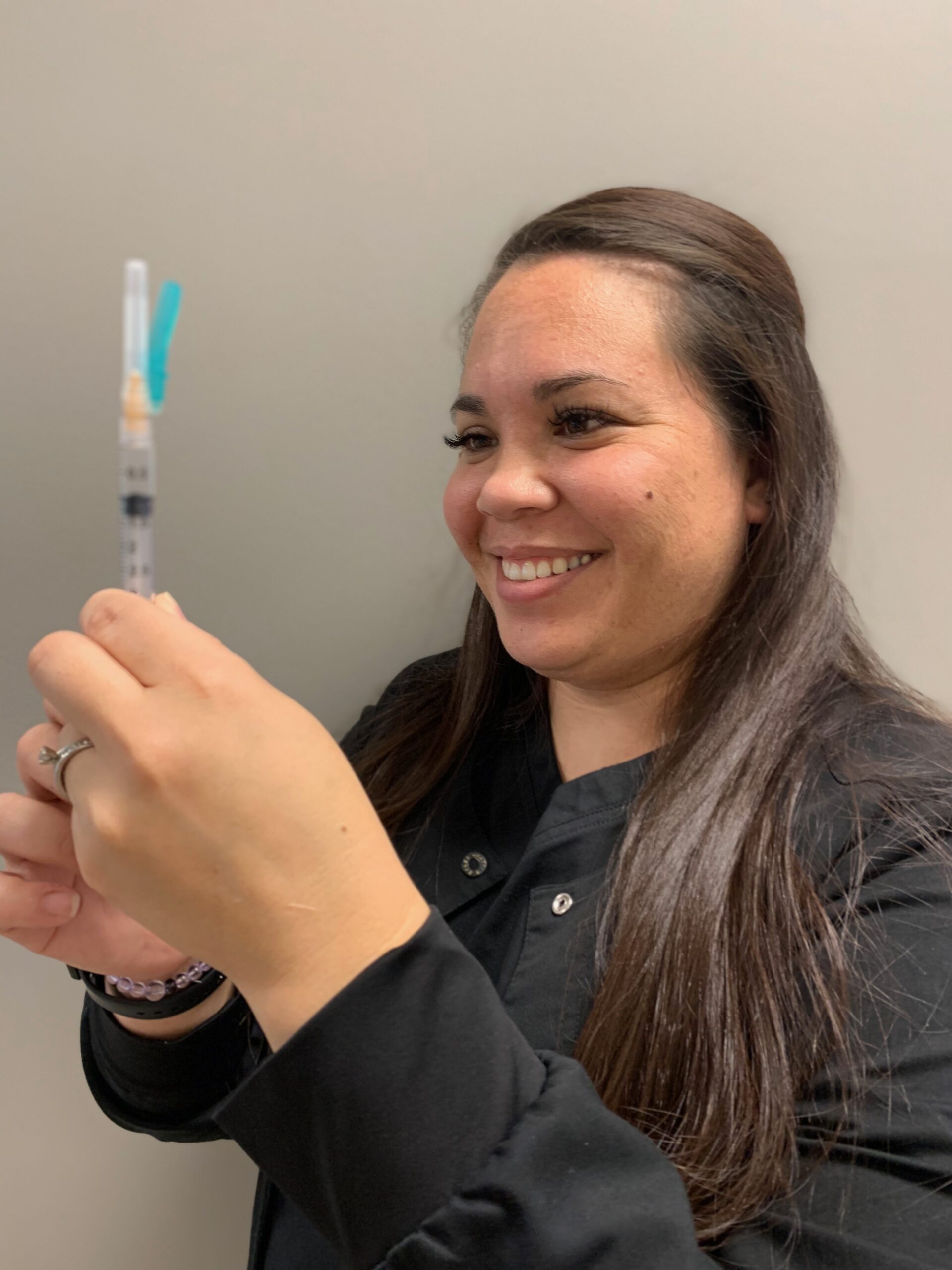 ADDITIONAL COSTS
The "skinny shot" is one of the few items that are not covered with your membership. 
However, depending on the membership tier that you are on, the costs are different!
Non-members are welcome to stop by for the injections as well!
NON-MEMBERS
$30/INJECTION
CONTACT US
GET IN TOUCH WITH US
We would be honored to be your medical team and doctor.  If you have any questions about our membership or what services we can take care of for you, please do not hesitate to reach out to us!
Visit Us
1732 Keller Pkwy Ste 102 Keller, TX 76248